Aug 26, 2018
Many of us work with individuals on organizing in the home. Maybe you've thought about working on a larger scale – with an individual or department in a big company. And maybe that feels a bit overwhelming! It definitely does not have to. Guest Heather Cocozza worked in the corporate setting for several years before starting out as a productivity and organizing professional. She started out working in homes – like many of us – but has found a nice niche in assisting corporate clients. And there's no reason you can't enter this space as well.
Heather Cocozza is the owner of Cocozza Organizing & Design, LLC which serves business and residential clients. She has been organizing for 12 years, and her clients include large establishments such as the Smithsonian Institution and National Institute of Health (NIH). She is a Certified Professional Organizer® (CPO®) and a Certified Project Management Professional (PMP).
Cocozza has participated in the National Association of Productivity and Organizing Professionals (NAPO) in numerous capacities, from teaching to D.C. area chapter president.
Prior to entering the organizing industry, Cocozza worked at IBM / PricewaterhouseCoopers as an ERP project manager on financial system integration projects for 13 years. She managed teams of up to 40 people. In 2005, she left the life of a road warrior, traveling full-time, and became an entrepreneur with the launch of Cocozza Organizing & Design, LLC in 2006.
Through her paid and volunteer work, Cocozza strives to enrich the work and personal lives of the members of her community, citizens living and working in the nation's capital, and colleagues that participate in the larger, global world.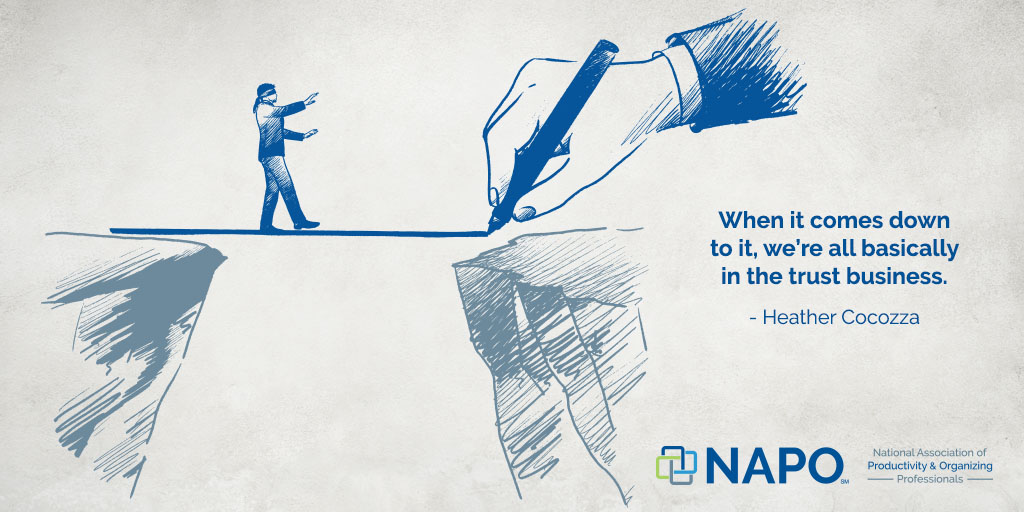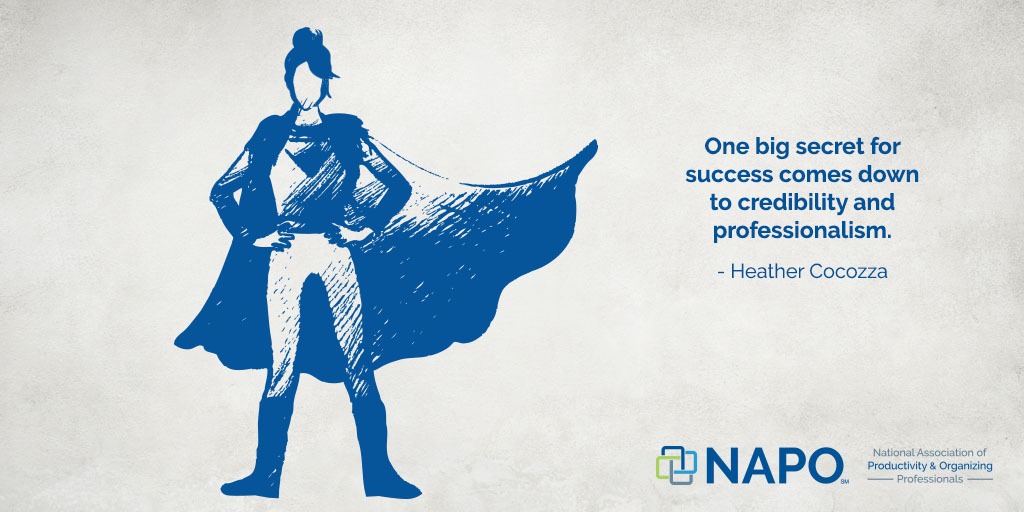 What you'll learn about in this episode:
How to expand your business to serve corporate clients
Multiple ways our guest found NAPO to be a resource and a springboard for her career
The role of strategic partnerships in business development
How to leverage small corporate jobs into larger scale work
The many benefits of project management certification
Why volunteering to lead a group is a perfect way to start in project management
How becoming a Certified Professional Organizer can be a great first step toward project management certification
How to think bigger and dream bigger when it comes to your own business goals
The reason listening for client pain points is the best way to prepare a work proposal
How to scale your business up or down depending on the scale work at any given time