Jun 24, 2018
Joshua Zerkel, CPO® is Head of Global Community, Asana, the easiest way for teams to track their work and get results. He is responsible for growing and engaging the Asana community around the world. For over a decade, he has focused his career on helping people and businesses get more organized and increase their productivity.
Before joining Asana, Josh was Evernote's Director of Global Customer Education and Community. He is the author of the books Evernote @ Work and Integrate: Evernote. Joshua has been featured in Bloomberg BusinessWeek, National Public Radio, CBS News, ABC News, the San Francisco Chronicle and Examiner, Online Organizing, among many others. He's also an inaugural Certified Professional Organizer® and is a two-term past president of the National Association of Productivity and Organizing Professionals, San Francisco Bay Area chapter.
Although he doesn't consider himself freakishly organized, Josh does admit to spending some of his free time alphabetizing his comic books.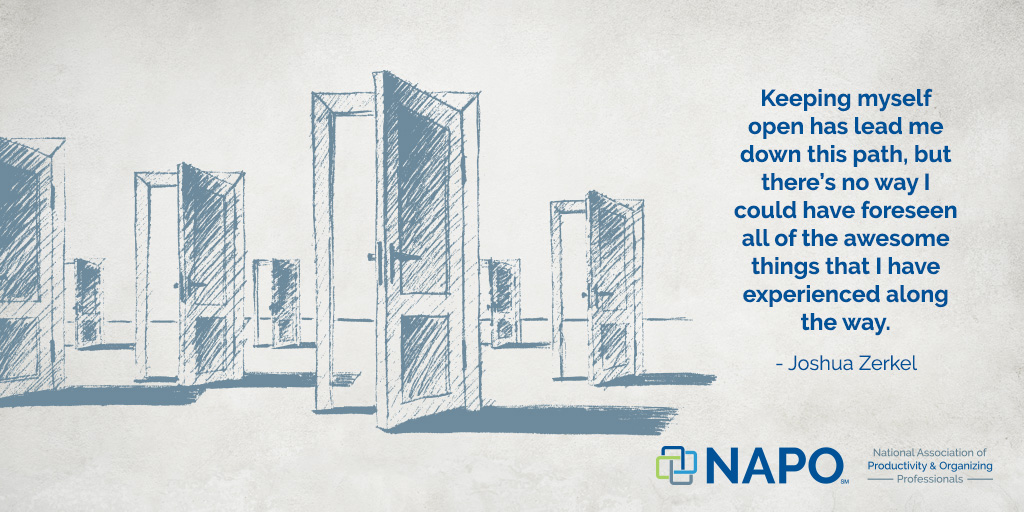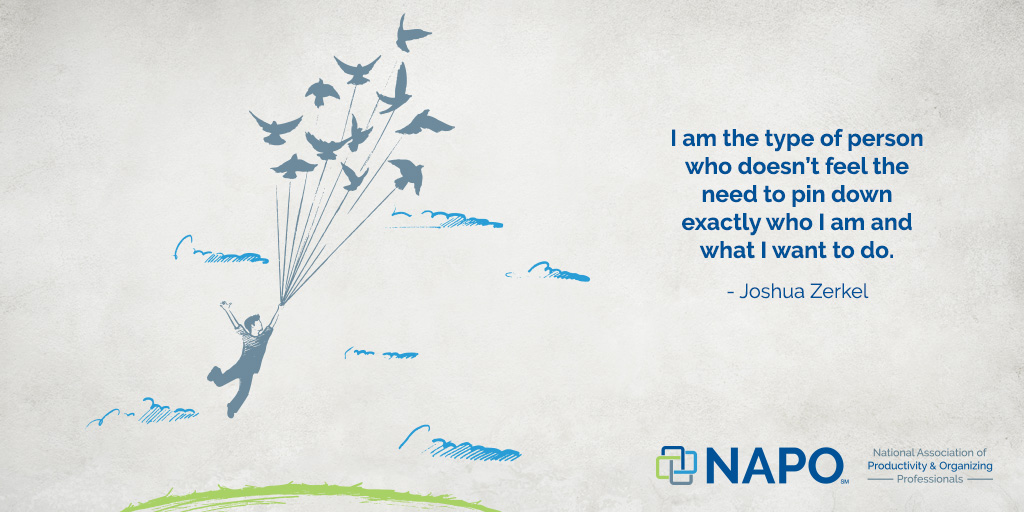 What you'll learn about in this episode:
Organizing for project management in corporate settings
If you are wondering if there is a market for your services as an organizer and productivity consultant – there is
How to capitalize on who you are, what you've done and where you've been to bring your unique skills to bear for your clients
The crucial importance of professional development in staying sharp in your field and areas in which you specialize
Using time blocking as a strategy to stay on top of the multiple aspects of running a business
How tech tools can help your own business as well as your clients
Enhancing your business and network by becoming a brand ambassador
Presenting companies with metrics, what you can bring to them, and what you expect as a brand ambassador
Seizing opportunities for work while keeping entrepreneurial ventures going at the same time
Tools for managing information and workflow